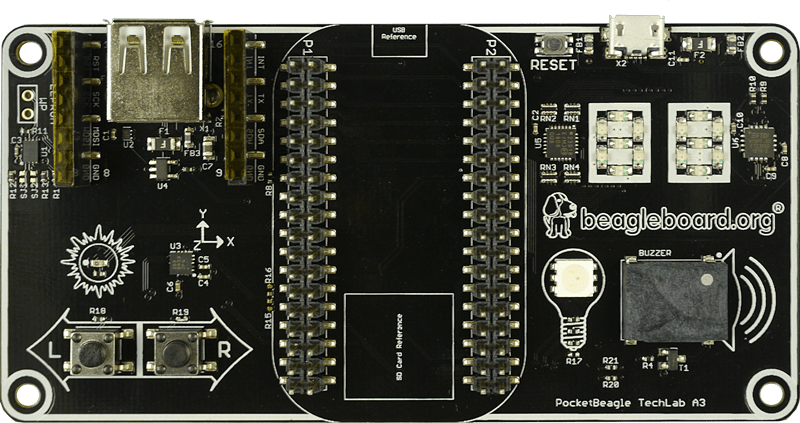 BeagleBoard.org® PocketBeagle® TechLab Cape was designed from lessons-learned in teaching hundreds of individuals getting their first introduction to programming, Linux, and ultimately hacking the kernel itself. TechLab has taken inspiration from the GHI Electronics BrainPad as well as the QWERTY Embedded Design BaconBits Cape, maintaining complete pinout compatibility with BaconBits such that users can follow along with the excellent introduction to Linux kernel programming provided in the Embedded Apprentice Linux Engineer seminars and useful for associated follow-on training available from The Linux Foundation .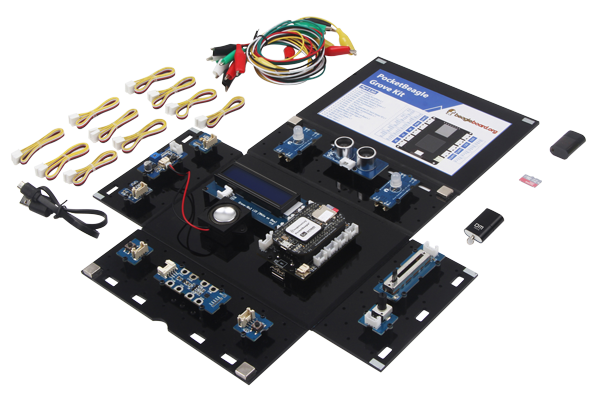 PocketBeagle Grove Kit is an infinitely scalable tool for working with sensors and actuators aimed at helping beginners and professionals alike go from learning programming, Linux and physical computing to developing projects and products on PocketBeagle quickly and conveniently. The kit comes with PocketBeagle and PocketBeagle Grove Cape to connect Grove modules without soldering or stray jumper wires. There are 10 different Grove modules that are pre-installed in an acrylic case, including sensors, displays, LEDs, and buttons, and they are all ready to use with drivers pre-installed. In addition, it contains all the essentials that you need to get started with PocketBeagle, such as USB cable, SD card, and WiFi dongle.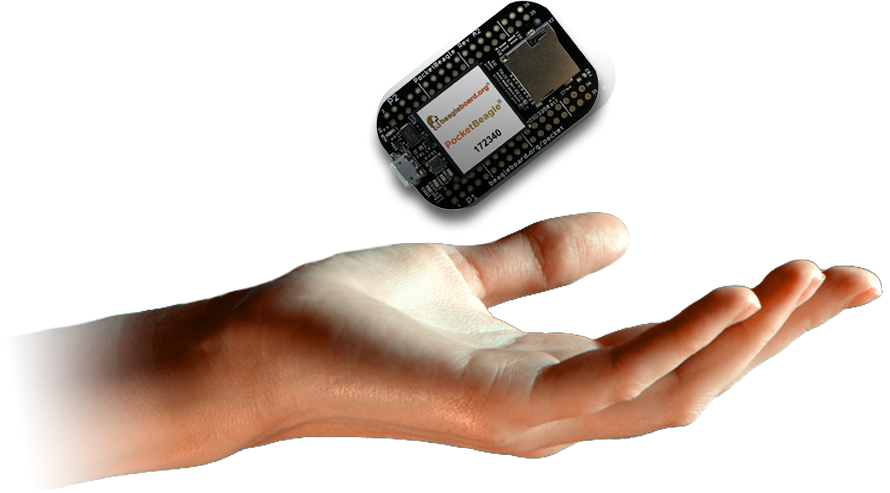 The ultra-tiny-yet-complete open-source USB-key-fob computer, PocketBeagle® features an incredible low cost, slick design and simple usage, making PocketBeagle® the ideal development board for beginners and professionals alike.  With the same processor performance as the BeagleBone® Black, yet one third the size, PocketBeagle® can fit into tiny projects while still bringing the performance you expect from the AM3358.  Full access to the PRUs through the on board headers.